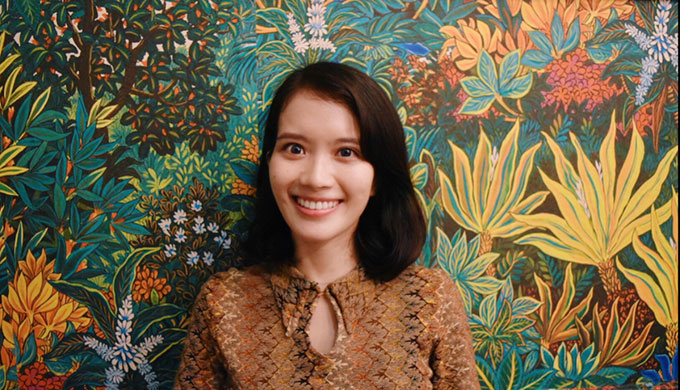 Hi everyone! I'm Marimo!
Today I'm going to show you how a day of activities in a host family's home goes!
These pictures in this blog are from multiple families who previously hosted. So there is no set time except for the meeting and dismissal times. You can think about what you want to do and where you want to go freely, so please refer to this!
1st Day-
1:00PM Meet at the Host Family's House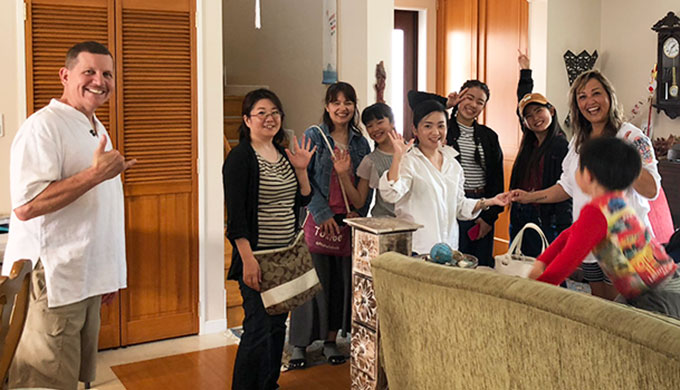 Parents will arrive with students at the arranged meeting point with their bedding and bags. Don't worry, after exchanging greetings and smiles with you, parents will return home.
2:00PM Activity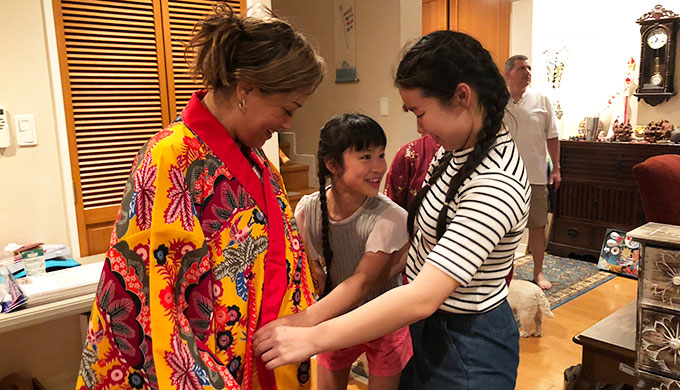 Guests taught their Hosts traditional Okinawan Ryukyuan Dance while dressing them up in traditional garments!
5:00PM Cooking Experience & Dinner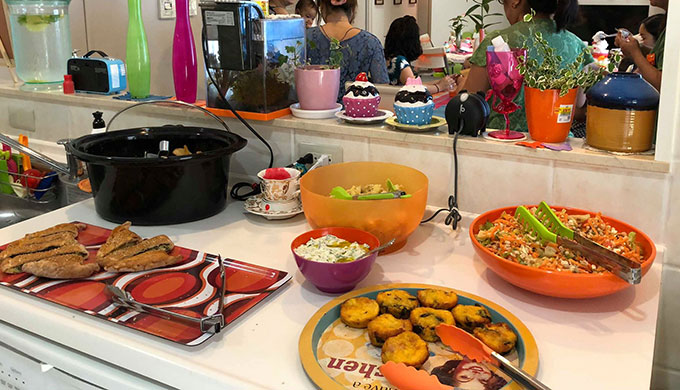 You and your guests will cook the local dishes of your home country (or state) and the foods you usually eat together!
8:00PM Family Time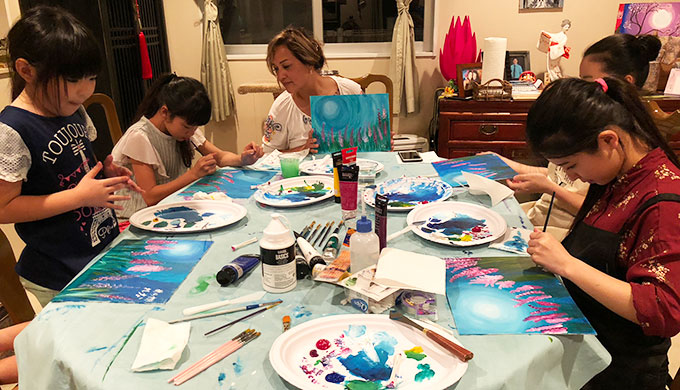 After dinner, it's family time. On this particular day, guests tried painting, which was a hobby of their host mother's! They also enjoyed chatting, going out, watching movies, and chatting while playing board games, and more!
2nd Day-
8:00AM Cooking Experience and Breakfast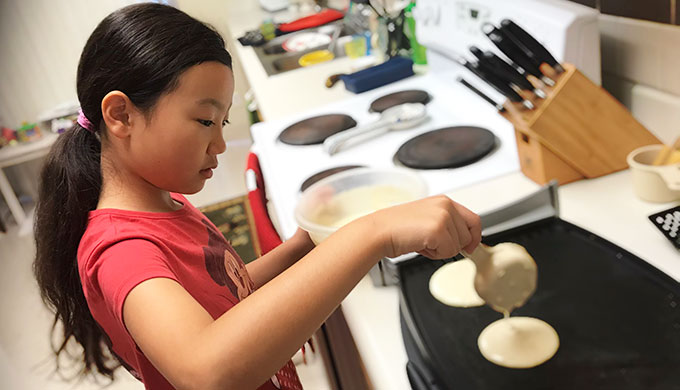 Breakfast at an American home is pancakes. Even if it might be normal for you, for your guests it might be a special experience! Talk to them about Japanese breakfast and let them experience the difference.
9:00AM Activity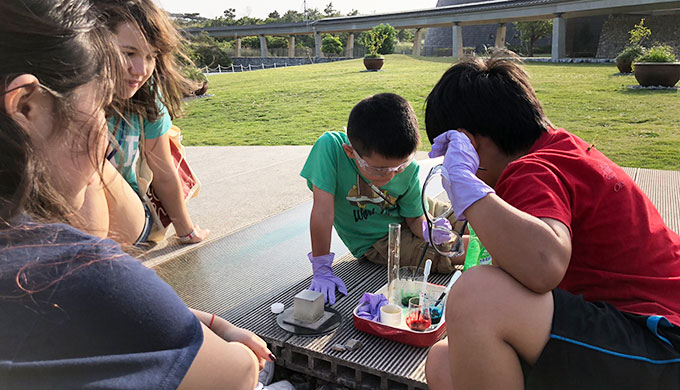 Allow your guests to experience your culture through activities related to your hobbies!
11:00AM Cooking Experience and Lunch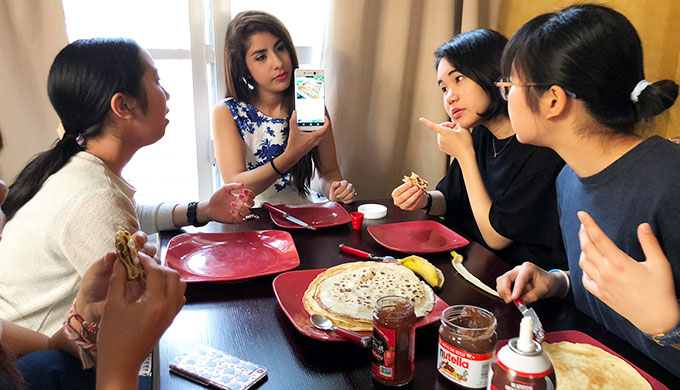 Hosts and guests made French crepes at the home of an American/French couple in this picture. This will be the last meal with your guests. You will cook together and enjoy a leisurely meal while chatting with each other.
1:00PM Wrap Up Return Home ;(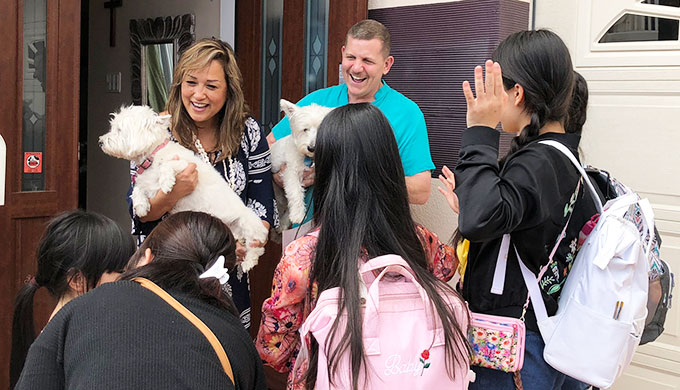 It's a very short stay. The guests return to their parents' home after taking pictures with everyone and thanking each other for the cultural exchange!
That's a rough time schedule for the HomeStay Program activities!
As I mentioned at the beginning, the activities may change depending on the host, guests, and time of year. We look forward to working and connecting with you and your culture!