On April 15th ~ 16th and 22nd ~ 23rd, something amazing happened in Okinawa. A group of Japanese students got the chance to experience different cultures and languages without leaving their own city. Thanks to the generosity of people like the Jensen family, Sims family, Cardenas family, Trujillo family, and Halle family and other companies, who made donations to our fund, we were able to provide this program to kids in need in Okinawa, completely free of charge. The program was funded by the Machinaka fund and collaborated with two Japanese NPOs: Ashinaga, which helps Japanese kids who have lost one or two parents, and Encourage, which provides a place to study for Japanese kids in need.
This program brought together 13 families from around the world, including the USA, Mexico, Philippines, Canada, Netherlands, Peru, and Colombia. These families were matched with Japanese students, giving them a chance to interact and learn from each other. And let us tell you, it was a sight to see!
The host families played a crucial role in making this program a success. They opened up their homes and hearts, providing a warm and welcoming environment for the students to experience life in a different culture. Without the host families, none of this would have been possible. We are extremely grateful for their participation in the program.
What did the students do? Oh boy, where do we start? From cooking together to playing board games, from going to the beach to attending international events, these kids had the time of their lives! They communicated in English, which gave them a chance to practice their language skills in a fun and engaging way. And let's not forget the excitement of watching sports events with their host families!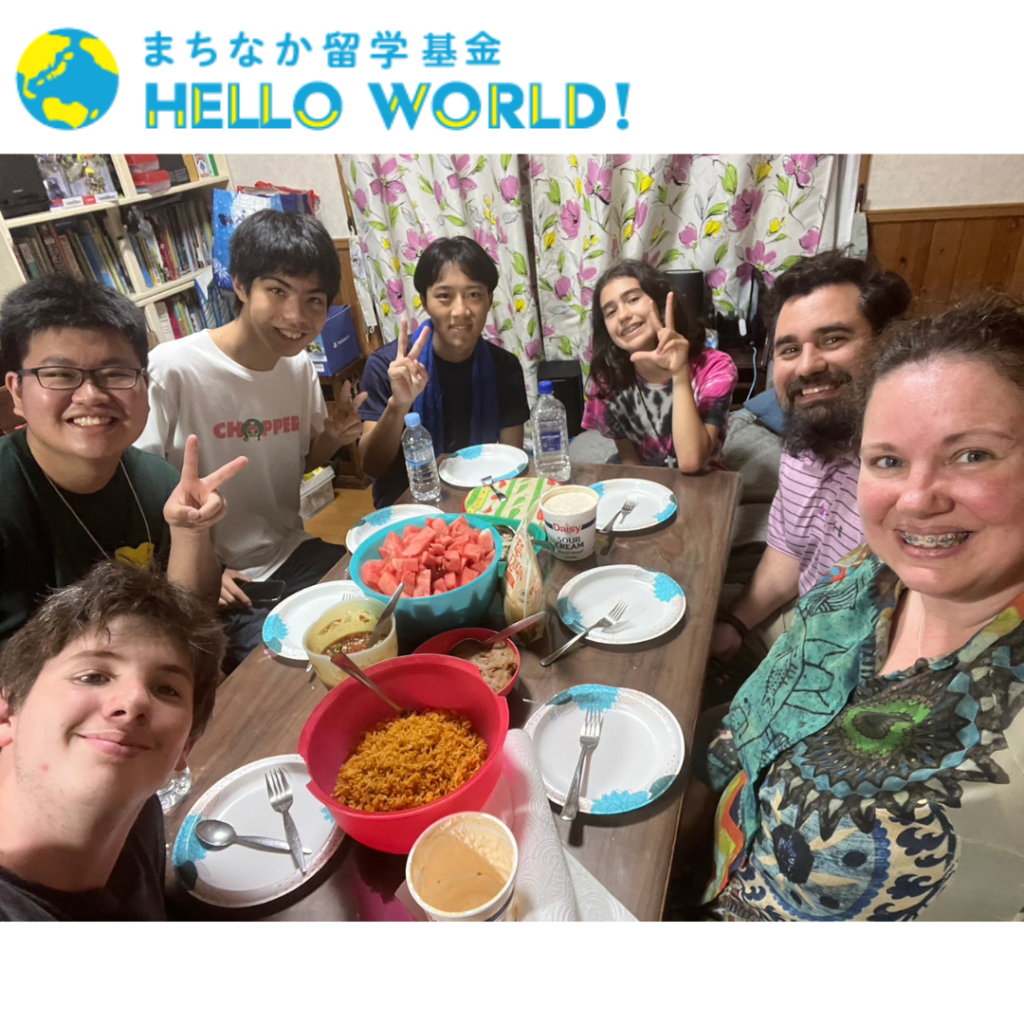 For many of the students, this was their first time experiencing such events, and they were thrilled to be a part of them. They enjoyed the sense of community that comes with attending such events and felt like they were part of something bigger.

The program had a positive impact on the students, providing them with a chance to discover new cultures, make new friends, and practice their English skills. The program inspired them to learn more about the world and motivated them to study English. They felt a sense of community and global awareness that will stay with them long after the program has ended.
The students were grateful for the opportunity to take part in the program and learn about different cultures. They appreciated the warmth and hospitality of their host families and the chance to experience things they had never experienced before. The program was a success, thanks to the collaboration between the Machinaka fund, Ashinaga, Encourage, and the awesome support of the host families.
Overall, the program was a great way to promote cultural exchange and create a sense of community. It is our hope that more programs like this will be available in the future, allowing more kids to discover new cultures and languages, make new friends, and unlock new possibilities.